Today, I want to show love to some Black male writers whose words cut to the marrow of Black life and finds its essential beauty. I read far less books than I should these days (don't judge me). And I'm not nearly as up on Black fiction or nonfiction as I used to be. Still, I read a good amount of articles and essays by brothers who make it their business to think sharply and critically about the times in which we live. I'm grateful for them.
These Black men don't all write about Race, with a capital R, although many of them do. Some just happen to tell a masterful story. Others share my love for parking on the corner of words + food. What I admire about them varies: sense of humor, journalistic prowess, ability to snark you into reason, gravitas, a scalpel-like precision with language, intelligence. I don't always agree, but I generally respect their work.
Ya'll know how I do lists… No particular order, but all love. I put an asterisk next to the names of those I know personally or professionally. Disclosure and whatnot. I admit some bias there, but my homies are dope and do dope isht. #SorryNotSorrrraaaay. 
The sharpest brothers on my imaginary writer's block
1. Clint Smith, III
Clint Smith, III, is a teacher, poet, and Harvard doctoral candidate whose writing on race and the American educational system sheds crucial light. He recently published a book of poetry, Counting Descent. He contributes to The New Yorker, TheRoot.com, HuffPo, The Washington Post, and other places.
Why you should read him: Smith's scholarly insight is invaluable. But you'll really appreciate the way his writing about himself quietly, deftly leads you to a stunning conclusion about all of us…and steals your breath.
2. Vann Newkirk, II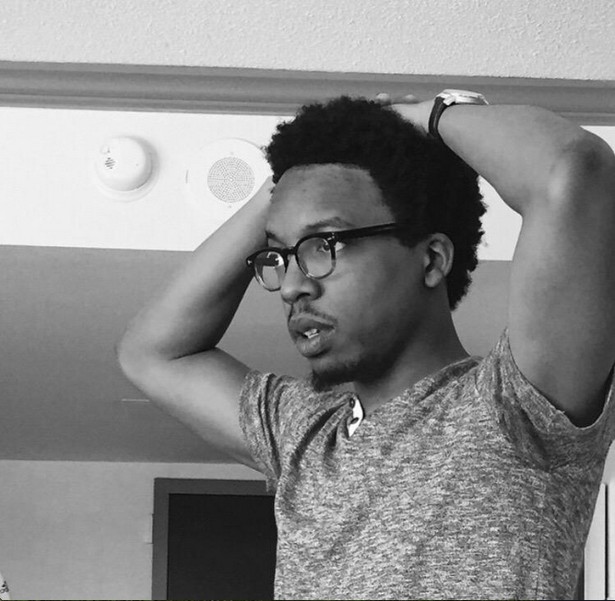 Vann Newkirk is 1/4 of my favorite podcast, Negroes With a Podcast, 1/7 co-founder of the Seven Scribes, and the Twitter gawd (@fivefifths) behind #DuragHistoryWeek. In his "spare" time, he writes at the intersections of sports, race, and politics (RIP Grantland) for The Atlantic. 
Why Vann is a fave: Frankly? Vann is just so fracking smart. Even if politics or sports or even pop culture isn't your thing, he knows how to "make it plain" without condescension. Plus, his wry sense of humor and obvious attention to craft imbue his essays with a refreshing verve.
3. Reggie Ugwu
Reggie Ugwu reports for BuzzFeed News on trending music + tech news. His articles often cover where pop music is heading (or nah) and whose rise might only be "Up Like Donald Trump" for a short while.
Ugwu's essay that gave me chills: "Learning to Mourn in My Father's Country" is a stunning meditation on immigration and going home, the loss of Ugwu's younger brother, and taking care of an aging parent. Ugwu's prose devastates and dances all at once.
4. Vinson Cunningham
Vinson Cunningham is a staff writer on books, art, and culture for The New Yorker and I'm a little scared of him. The brother is Michael Jackson Bad with a knack for snatching edges so cleanly, you barely realize you've been had. Lethal logic. But you're always left saying, "Where is the lie?" Cunningham is the truth.
Why Cunningham is a must-read: His incisive takes on Americana and other cultural touchstones come jam-packed with solid reporting and research. You can always count on him to bring a compelling argument to the table. Check his surprising take on the popular Humans of New York.
5. Michael W. Twitty
As a Black, Jewish, and gay culinary historian, Michael W. Twitty has found a way to channel his love of food and culture through his writing at Afroculinaria. Twitty also shares a darn-near encyclopedic knowledge of African diasporic culinary food practices on national platforms like NPR. He's also a talented cook.
What I appreciate about Twitty: He's an incredibly conscientious, astute student of history and what it means to honor the past with the present. You will wind up absolutely trusting his voice. Want to know the diff between Southern and Soul Food? Read Twitty's wisdom and find out.
6. Darnell L. Moore
Every time I read something by Darnell L. Moore, I come away thinking, "This brother gets it." That "It" encompasses a sense of what Black masculinity is and can be. He plumbs what goes unsaid in Black male culture. Moore serves as Senior Editor/Correspondent for Mic.com.
Why you should read him: If you want to stretch and complicate your understanding of masculinity, start reading Moore. His unflinching account of Black male pain and healing resonates.
7. RJ Eldridge*
RJ Eldridge is the kind of interdisciplinary artist about whom you ask yourself, "What can't this man do?"  From prose, to poetry, to photography, RJ's work conjures the brilliance of the spirit and transports the body. We met in 2004 at our alma mater, the University of South Florida. Been a fan ever since.
What I love about his writing: As a teacher-artist, RJ challenges you to think, really think, about the depths in Black life. But even when he's not molding the abstract into flesh, his scholarly work is clear, dead on and so necessary.
8. Hanif Willis-Abdurraqib
If you think Hanif Willis-Abdurraqib's rhythmic, elegiac essays on music evoke poetry, it's because he's also a poet. He writes like he has sewn the last, unspeakable name of God into his prose. The MTV News correspondent recently published a collection of poems, The Crown Ain't Worth Much.
My Holy Sh!t, He's Good! Moment: June 2015. I had just come to terms with my begrudging love for Fetty Wap's "Trap Queen." I read Hanif's Seven Scribes essay "In Defense of 'Trap Queen' as Our Generation's Greatest Love Song" and I am utterly blown away.
9. Damon Young*
Damon Young be working. Hard. If you don't catch him prolifically writing articles at VSB, the site he co-founded, then you might read him at GQ.com, TheRoot.com, or 1839mag.com. Damon is insanely good at being funny and right about Black culture in America and the ridiculousness of racism.
Why he's the homie (in my head): Not just because he lets me write at VSB sometimes. His wit leaves you just short of jealous but mostly impressed because you can't figure out how he thought up "Darth Becky" but you're glad he did.
10. Panama Jackson*
Panama Jackson is not Panama Jackson's real name but his mama VSB calls him Panama Jackson, so…you get it. PJ is the other half of VSB's founder duo. It would be remiss of me to omit how his tongue-in-cheek writing easily makes the site one of my favorite places on the innanet.
Why Panama Jackson always delivers: PJ is that cousin with whom you get into a shouting match, "Nah, nigga, nah!" over the supremacy of Jagged Edge to 112. He has the uncanny ability to state an asinine music opinion as fact and have you ready to square up. And then he drops this beautiful mic.
Check out these 22 brilliant Black male writers you should be reading!
Click To Tweet
11. Rembert Browne
New York Magazine's Rembert Browne loves music so intimately that his words evoke a nostalgia for artists and songs you never even liked. He has such a command of what anchors the memory: a scratched CD, the third hot shower before meeting POTUS, the impossible blue of Hpnotiq.
What's distinctive about Browne: He comes across as effortlessly funny–but he lets you know he knows WTF he's talking about. He's also unabashedly from the A. Get into his memoriam for ATL rapper Shawty Lo.
12. Zack Linly*
Zack Linly is king of ordering people on the internet to get off of his lawn at his site, Thought for Food. More than that, he's great at voicing the complaints Black folks have with everyday microaggressions. He's been featured on this here blog, as well as The Washington Post. I count him as poetry fam from my (former) extended Atlanta artist community.
Why you should stalk his blog: Zack writes the things you want to share with your annoying fauxtep, misogynist FB friends to get them on the right side of woke. So many zingers with that one.
13. Michael Arceneaux
Writer  Michael Arcenaux's Twitter handle, @youngsinick, should give you a clue as to the overarching tone of his work. Arcenaux's sharp tongue and his love for Beyoncé are not to be trifled with. Cynical? Yes. But he writes with a strength of conviction, and of common sense, that's hard to deny.
Which Beyoncé piece you should start with: I really like his 10-year retrospective of Beyoncé's album B'Day at its decade anniversary. He brings an insider Houstonian's point of view to an already cultivated knowledge of King Bey's catalogue.
14. Ta-Nehisi Coates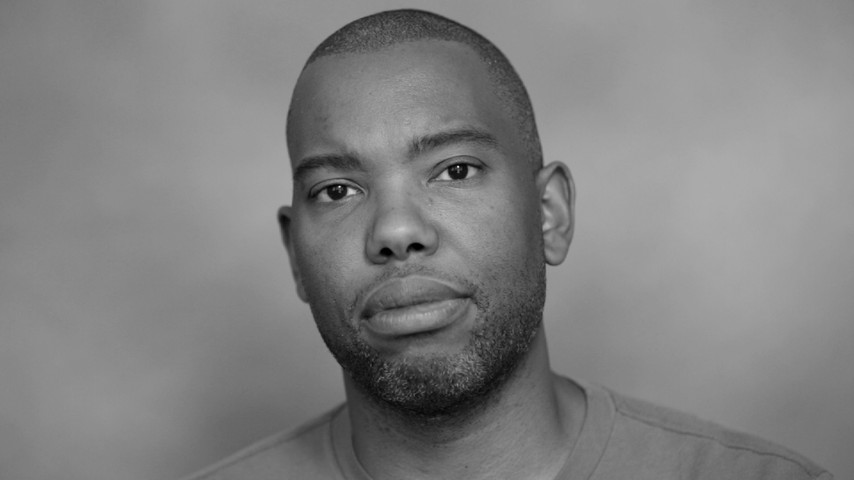 Toni Morrison compared Ta-Nehisi Coates to James Baldwin in the blurb for his bestseller Between the World and Me. But the younger writer differs in his staunch refusal to envision an America in which White supremacy has no stranglehold. Coates offers blunt force truth, the red or green pill, an elucidating bolt. He's written at The Atlantic almost 1o years; he also writes Black Panther comics.
My surprising favorite writing of his? The opening paragraph to his debut memoir, The Beautiful Struggle, hooks you with spare, lithe language. Coates' pen game slits throats and leaves you bloodless.
15. Scott Woods
Scott Woods can make you put your phone down. (Unless, of course, you're reading him on your phone). His writing has immersive authority that has quickly made him a favorite Black male writer to read on film, race, and music.
When Scott Woods writes about Prince: You want to read it. His poignant memoriam written after the Purple One's death approaches the throne with appropriately irreverent honor. And love. So much love.
16. Garfield Hylton*
Garfield Hylton doesn't like you; therefore, he doesn't care about what you think about what he thinks. This can be an infuriating quality. But it also makes my fellow Seminole a trustworthy read, especially when he's dismantling racist, illogical thinking. He crafts solid arguments undergirded with facts and his trademark barb. Garfield is editor-in-chief at Abernathy Magazine.
Why you should read him: He's written some of the most thoughtful, transparent work I've ever read on Black men and depression.
17. William H. Evans
William H. Evans is the editor-in-chief of BlackNerdProblems.com, where he riffs on everything from Black television & film, comics, and video games. The enthusiasm for all things nerdy makes Evans a fun voice to read. He's also on-point when he delves into heavy topics at the intersection of race + sci-fi fantasy.
This will make you bust a gut: I came to BNP for Evans' hilarious Game of Thrones recaps, which he recounts with plenty of all caps, Daenerys GIFs and dragons, muhfugga, dragons! I stayed because he gets it.
18. AJ Springer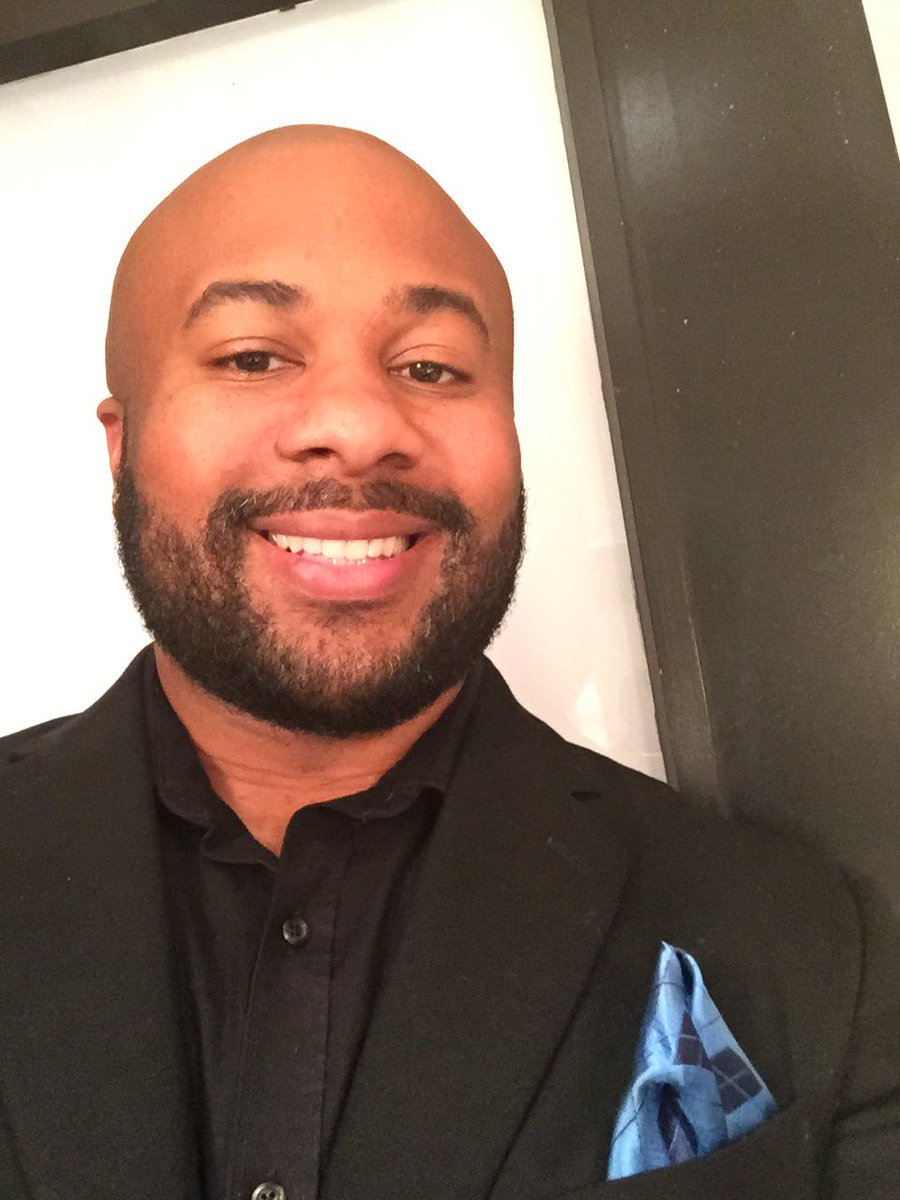 AJ Springer is a freelance writer I first encountered on Abernathy Magazine. I immediately found an affinity for the way he confronts conventional thinking about manhood, Blackness, and our political responsibilities. You may disagree with his strong opinions, but you'll definitely catch his drift.
Where Springer might change your mind: Read his piece about why "Stop Killing Us" is both a revolutionary and insufficient call to action for Black activists.
19. Alex Hardy*
Alex Hardy is my favorite Colored Boy on the internet. He possesses one of the sickest wits out there, along with a talent for creating cuss words that just…fit. His chicken exploits are legendary. Most importantly, he can write his way around race with sardonic humor that hurts your cheeks. Alex is also a passionate mental health advocate, lupus survivor, freelance writer, and BET copywriter.
The Quintessential Alex Hardy: You gotta read his take-down on White cluelessness regarding the misheard phrase "Eat the cake, anime." Don't pass go. Do it now.
20. Michael Harriot
Michael Harriot is more than just the snark behind NegusWhoRead.com. He's also a veteran journalist, freelancing at Ebony and other outlets on race and Black culture. His stock-in-trade is most definitely humor and teaching White people how to get their crap together and stop being racist.
What you'll appreciate about his writing: Although he's absolutely not serious when he publishes a Caucasian guide to Black neighborhoods, he still manages to nail Black cultural idiosyncrasies.
21. David Dennis, Jr.
David Dennis, Jr. is an editor and freelance writer whose work on politics, race, and sports has appeared at The Smoking Section, The Guardian, Uproxx, and The Undefeated. Dennis' clarity and even tone are refreshing in a field that thrives on polarizing opinions. He also writes with great sensitivity about raising his autistic son.
What he gets right: The Russell Wilson + Ciara + Future saga and what it says about blended families, and the never-ending tension between cool and cornball.
22. Kiese Laymon
In 2014, I devoured Kiese Laymon's books How to Slowly Kill Yourself and Others in America and Long Division and I've only grown to respect him since. Laymon's essays breath slow, steady fire; his fiction drapes over you like Spanish moss. He represents the South in a spiritual sense, summoning time, place, and memory all at once. Not a preacher, but he writes like he was called to do it.
Why you should read him: Laymon issues the best clarion calls for everyone to do better at being human. Whether it's Black folks, men, White people, straight people, he's a master at lovingly calling us all out.
Of course, this list of Black male writers is not comprehensive…
Any slight is unintentional. I didn't even get to list all my faves! In the spirit of "each one teach one," I invite you to share the contemporary Black male writers you love who I've missed.